Hotel renovation in Aloha will bring 54 affordable studio apartments to Washington County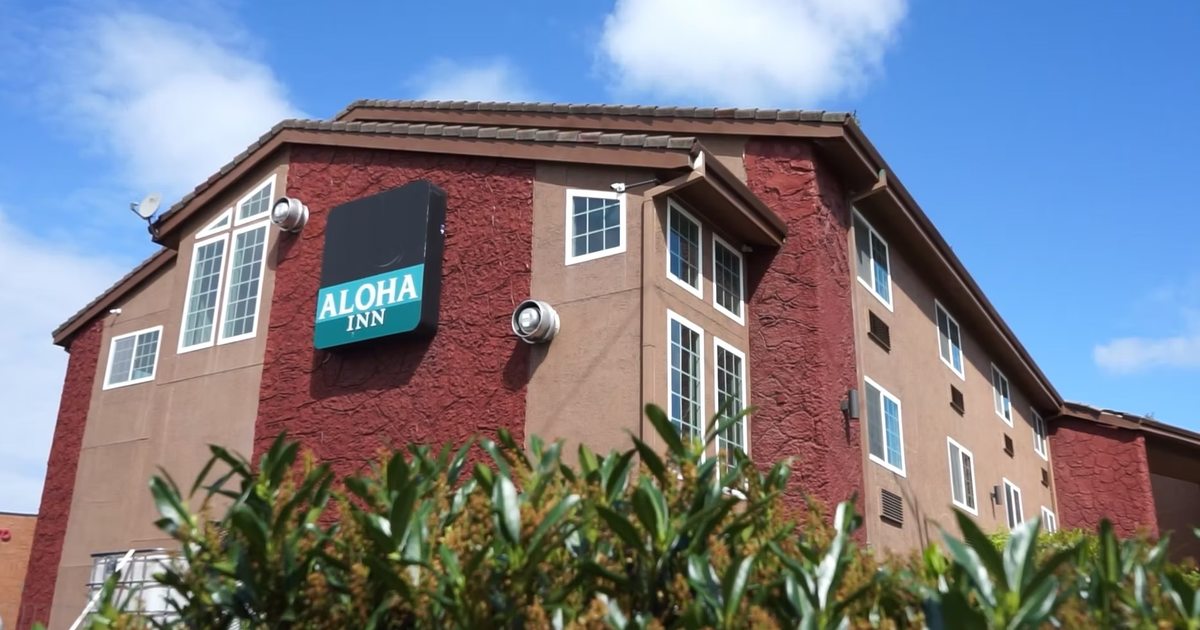 Work is underway this summer at the Aloha Inn to transform a three-story hotel into Washington County's first-ever permanent supportive housing building for people who have experienced prolonged homelessness.
Metro and Washington County housing staff visited the hotel's renovation site May 20 to get a first look at progress toward what will eventually be 54 studio apartments. The Washington County Housing Authority purchased the hotel in 2021 and is using $8.5 million from Metro's Affordable Housing Bond to fund both the purchase and the renovations.
The apartments are designed to serve some of the most vulnerable people in the area, many of whom need support for substance abuse disorders or serious mental illness. "This type of housing is urgently needed to help people who are waiting for housing in our shelter programs or who are still sleeping away from home," said Jes Larson, Supported Housing Services Program Manager support for Washington County.
The north wing of the building served as a temporary shelter during the first part of construction and is currently being renovated along with the south wing. Construction is expected to be completed in the fall of 2022.
Residents will have access to on-site support services from Bienestar, Sequoia Mental Health Services and Community Partners for Affordable Housing, which will be funded through Metro's supportive housing services measure. There are also several convenient amenities in the immediate area, including an adjacent pharmacy and frequent bus service.
"Using Metro funds for physical renovation and continued direct services is a great example of Washington County's holistic thinking about how we're helping people move from the challenges of homelessness to the pride of permanent housing," said Patricia Rojas, director of Metro's housing program.
Each furnished studio will include a bathroom and kitchenette, with trauma-informed design – such as cool, soothing colors – in recognition of the challenges a transition from homelessness to permanent housing can present.
Project architect Melynda Retallack of Ink:Built Architecture said the firm worked to reinforce its commitment to equity, affordability and sustainability through design and planning efforts communities, local political engagement and activism "to demonstrate the greatest potential for equitable urban housing and a deeper commitment to building community. The firm also designed the Breitung Building, which is managed by Do Good Multnomah and provides permanent supportive housing for veterans with funding from Metro's Supportive Housing Services Measure.
Construction of the project is being managed by local contractor GSI Builders Inc., a Latin American family business with roots in Washington County and committed to providing affordable housing to the community. "At GSI, we are grateful to have the opportunity to be part of a much needed and very impactful project," said company president Alex Garcia Seabold. "Having active community involvement as a multigenerational family in Washington County, I'd like to think that we're building more than just buildings, we're building our local communities that need it most."