Prestigious magazine awards Lybster Hotel 'Best Scottish Dining Experience'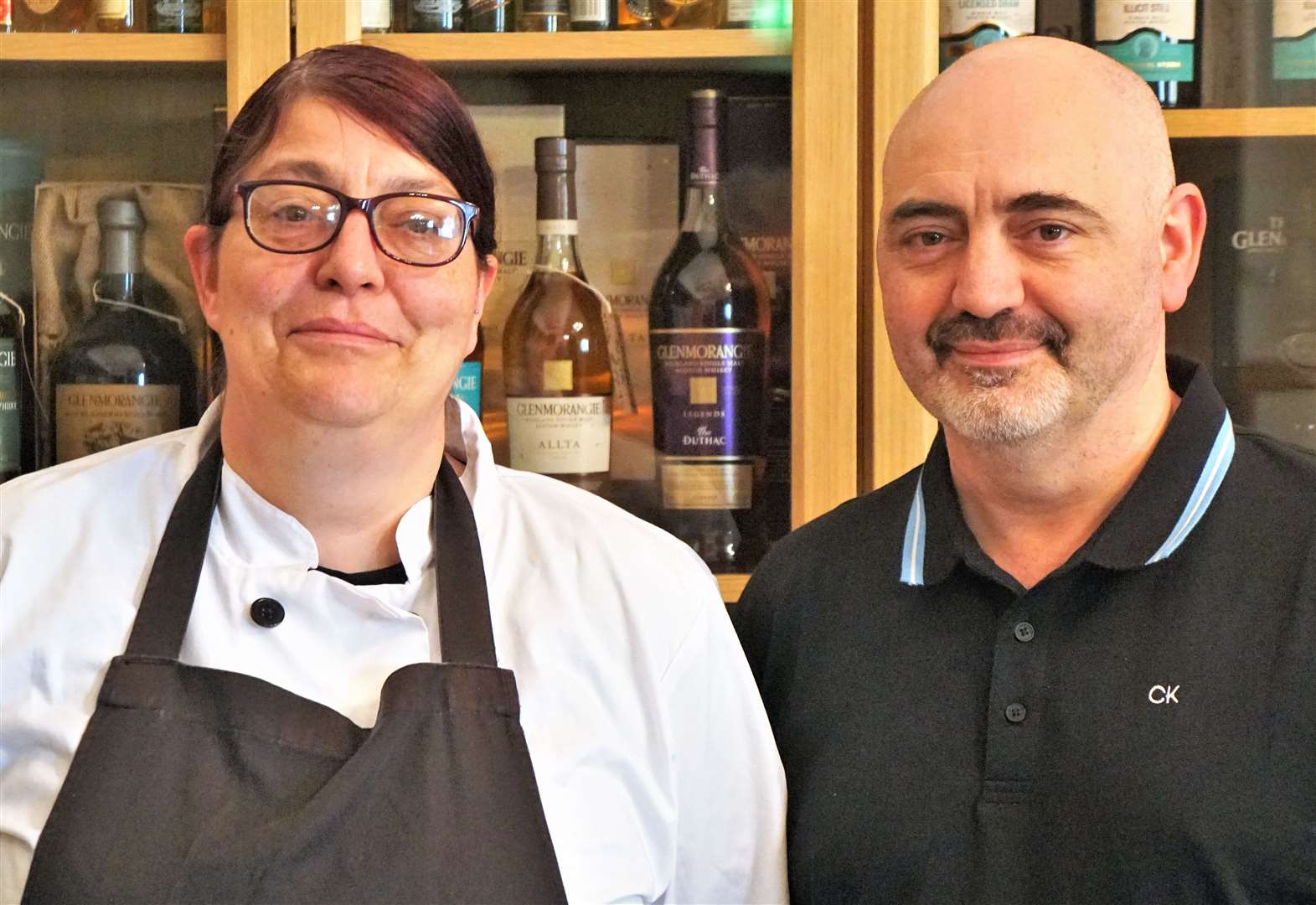 A Lybster hotel is finding success with a culinary award it received from a high-end lifestyle magazine.
The Portland Hotel in Lybster received the award for "Best Scottish Dining Experience – Scottish Highlands" as part of the Resorts and Retreats Awards 2022 organized by LuxLife magazine.
Steven Swan, who runs the hotel with his sister Sharn, said: "We are absolutely delighted with it. It shows that we have a good team. Every one of them is invested in it and that is the most important thing. "
He says the award is "based on the customer service received – every aspect of it rather than just how good the food tastes".
Steven and Sharn bought the hotel from Oxford Inns in April 2018 after it sat empty for several years and became quite run down. They immediately set about renovating and refurbishing the historic building, which sits along the North Coast 500 route, and opened it to the public in August of that year.
"Even now, we're still working on it," Steven added. "We did a partial renovation to open up some rooms when we started, but we are now renovating those same rooms as three years ago.
"We try to make them consistent in a traditional way based on the age of the building [which dates back to the 1850s]. Some of them were very 70s with avocado or caramel bath suites – they've all been ripped off now."
Steven and Sharn had just a year of trading before the lockdown and continued to renovate throughout that time. The hotel was closed for 18 months and despite having no residents, the building still needed to be heated to ensure it 'doesn't get damp and is good for returning guests'.
"It's been hard work and considering that no one has managed to make this place a success for the 10 years before us. Everyone went bankrupt here. For us to survive and we got out of it at the end of Covid is testament to the quality of service, food and staff.
"Most of the staff with us were the same staff we had when we opened. Being seasonal most of them don't have jobs when we're closed so for them to come back to us is awesome and it says something about us as employers."
Every member of the bar staff at the Portland Hotel completes a personal license course and earns a certificate upon completion. "People often think working behind a bar or as a waiter is easy, but it's not – it's skilled work and not everyone can do it well."
Steven and his sister have worked together in the hotel business since 2008 and previously ran the Baltasound on Unst in Shetland – known as Britain's most northerly hotel. They made it into a successful business but sold it in 2016 as they felt after eight years it was time to move on.
The Swans believe their hard work is paying off and the Portland Hotel has grown from its dilapidated days to becoming a fixture on the NC500. Pushing the right buttons to create the authentic Highland experience is important to them and in the next few weeks they intend to go even further with the official opening of their Nothing but Whiskey Store.
"We will have a selection of whiskeys available dating back to the last four decades with prices ranging from five to five thousand dollars. Some will be drinkable and some will be collectible. Some will be discontinued whiskeys that have not been made for 20 or 30 years."
Steven opened a special case to show off one of the finest whiskeys that will be available – a Gordon and Macphail Dallas Dhu 1971 Private Collection, one of 56 bottles produced.
"Things have been very, very good and we've had a very busy few months. It's probably the busiest start to the season we've had. We certainly think it's going to be a very good year for us."
---
Do you want to react to this article ? If yes, click here to submit your thoughts and they may be published in print.
---