Coastal apartment in 1800s hotel has sweeping ocean views for £260,000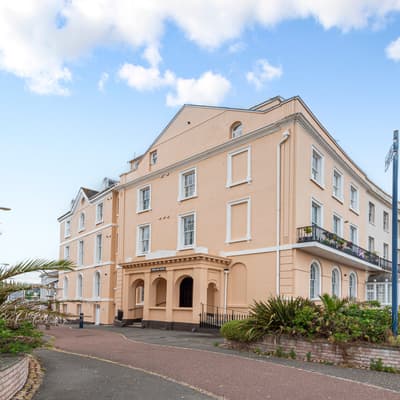 This apartment in a former hotel has stunning views of Teignmouth seafront and is now on the market for £260,000.
Portland House on Den Crescent, formerly Portland Hotel, was built in 1825 as part of a five-house terrace by Andrew Patey of Exeter.
The apartment is on Den Crescent, a stone's throw from the town centre. (Bradleys Estate Agents )
The houses were built around the same time as the nearby assembly halls, where balls were held for socialites, making Den Crescent the center of social events in the town.
The houses were transformed into lavish hotels as Teignmouth's popularity as a seaside resort grew, with the Portland Hotel sitting at the end of the row and offering views as far as Portland Bill on a clear day.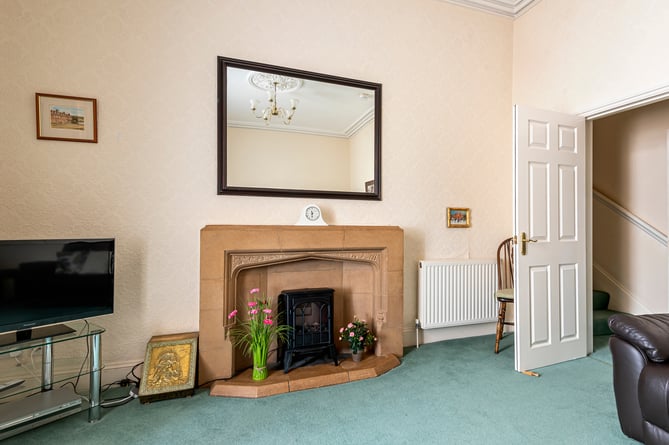 The Minster has a fireplace in the living room. (Bradleys Estate Agents )
Recently converted to an apartment block, Portland House is Grade II listed, with freestone parapet copings, slate roofs with plastered brickwork and chimneys, molded architraves over plate glass windows, lattices in cast iron and a late 19th century single storey rectangular porch with modillion cornice and 3 arches.
The apartment comprises a living room, kitchen, two bedrooms, an en-suite bathroom and a family bathroom, and a split-level entrance hall.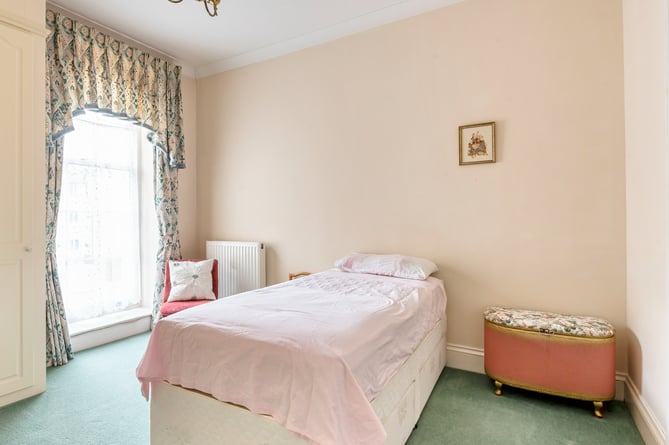 The master bedroom, which comes with an en-suite bathroom. (Bradleys Estate Agents )
Flat 4, Portland House is being marketed by Bradleys estate agents for £260,000.
James Carden of Bradleys commented: "This is a very pleasant upper ground floor two bedroom apartment directly on the seafront and within walking distance of shops etc.
"It would be ideal for perhaps a retired couple or as a personal holiday home.